A Shamanic Journey
​
WITH AZERA

​Sunday, January 14th
4PM

Energetic Exchange: $25
**REGISTRATION IS REQUIRED**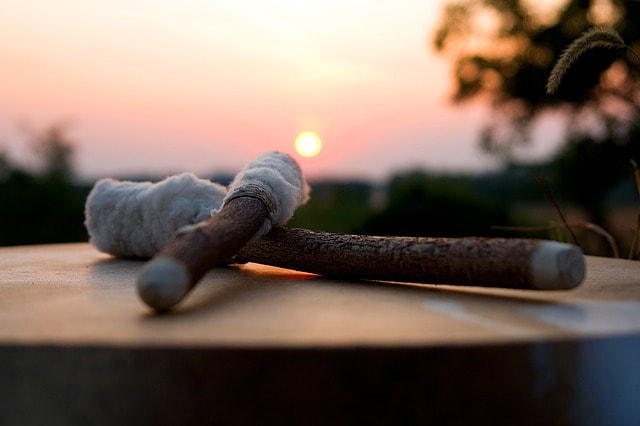 Shamanic journeying is a way of communicating with your inner or spirit self and retrieving information. Your inner self is in constant communication with all aspects of your environment, seen and unseen. You need only journey within to find answers to your questions.

The beat of a drum has the ability to bring you out of "ordinary" consciousness to a higher, more expanded Theta State, sort of a waking dream state. It is in this state that you can access that innate wisdom.

Live drumming is provided during this class by a trained Shaman so you can safely travel in consciousness... to the Lower World to retrieve a Power Animal, to the Upper World to meet a Spirit Guide, or to the middle world to meet a Plant Spirit, Crystal or Stone Keeper.

Many come back with wisdom, insights and tools to assist your life journey! An opportunity to share is provided but is completely optional.

​You will finish up with a relaxing silent meditation to soft music and leave feeling refreshed, relaxed and expanded.

Please bring a yoga mat, blanket, and pillow, whatever you feel you'll need for comfort on the floor and a journal to record your experience! ​



To register, simply click the "Register Now" button above. Please note only one person can be registered at a time.
---

Azera has been on the path of Spiritual Awakening for over 25 years. She has sat before many Masters and studied many modalities of healing and awakening for our New Humanity.


Her Energy offerings and tarot readings are varied and are always guided by Spirit for each individual Soul's needs. She offers a variety of empowering workshops and ceremonies.


---