THE MAGIC OF CRYSTALS AND STONES

WITH AZERA

Sunday, February 11th
4PM

Energetic Exchange: $33
**REGISTRATION IS REQUIRED**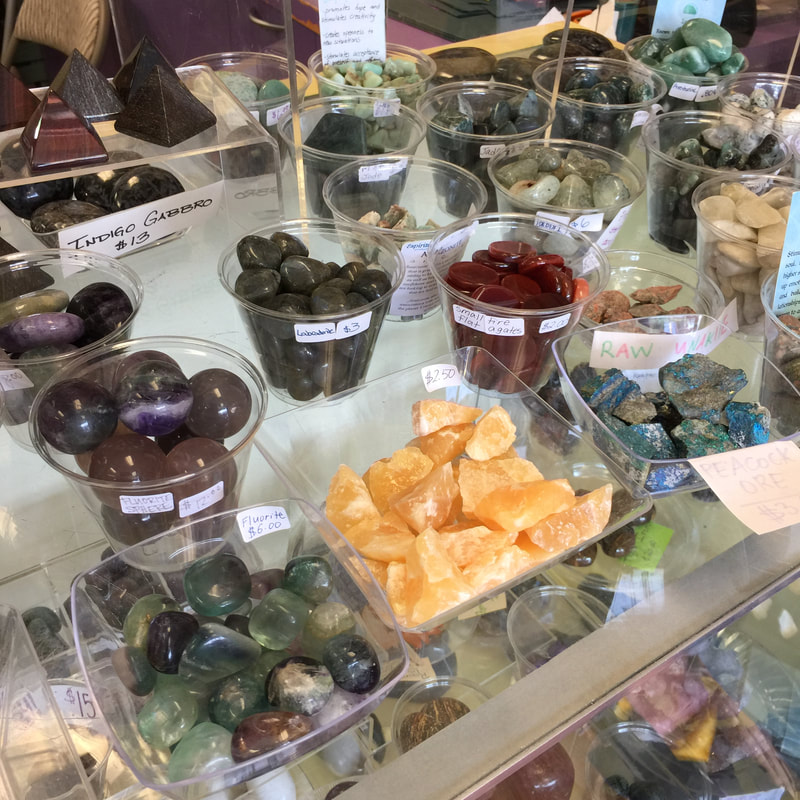 In this workshop you will be introduced to the many ways crystals can support you in your spiritual journey.
You'll learn how to use them as part of your personal practice, as well as in your every day life.
We will be discuss the properties of 15 or so common crystals and stones.
You will learn:
How to choose the right crystal or stone for your specific need.
How to intuitively pick just the right crystal or stone for you.
How to clear and program your Crystal and Stones, as well as the best way to work with them.
About crystal grids, and crystal placement on the body for healing and balancing.
To communicate and feel the energy of the stones and crystals.
You will also be gifted a stone or crystal of your choice for your collection.
If you have already started collecting your crystals and stones and you have any your not sure of bring them along and we will find out what they are and their energy. Reserve your place.

To register, simply click the "Register Now" button above. Please note only one person can be registered at a time.
---

Azera has been on the path of Spiritual Awakening for over 25 years. She has sat before many Masters and studied many modalities of healing and awakening for our New Humanity.


Her Energy offerings and tarot readings are varied and are always guided by Spirit for each individual Soul's needs. She offers a variety of empowering workshops and ceremonies.


---